Come explore Sequoyah Hills with us… We'll walk the paths and parks along Cherokee Boulevard, stopping every so often to chat with a friend or note a unique tree or plaque placed in memory of a loved one. We can spend some time by Talahi Fountain, then stroll just down the street past Papoose Park and sit on one of the benches surrounding Panther Fountain.

Do you want to grab a bite to eat? We can stop at The Plaid Apron – we're sure not going to leave hungry. Then maybe it's off to Sequoyah Library to pick up a book (how about Reflections on Sequoyah Hills?), then over to Whitlow Park to sit under a tree and read for the rest of the afternoon while the kids play on the playground. Or maybe we'll go over to Sequoyah School – you know, the one that has been acknowledged as one of the top elementary schools in the state – and meander along the walking path there.

A sense of history, community and place… Come see why Sequoyah Hills is a destination not only for residents of Knoxville, but for those visiting Knoxville as well. It only takes one stroll. Welcome to Sequoyah Hills. Welcome home.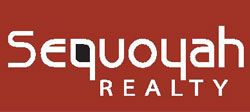 Call or Text:
865-401-0600
Contact Us! We'd Love To Hear From You